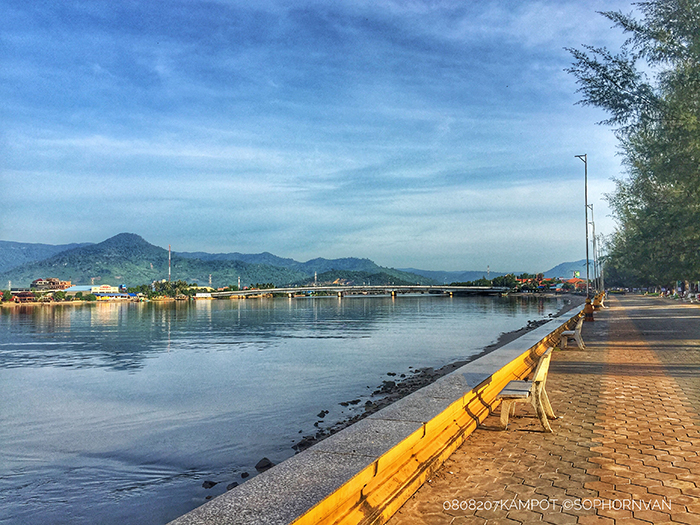 PILES of floating rubbish no longer ruin Kampot's famous river sunsets, the way former district governor Neak Sovannary believed they had before resident's attitudes towards littering began to change.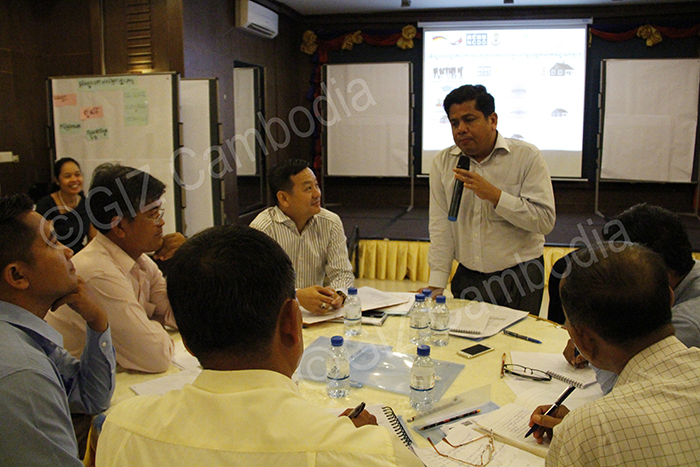 Public service delivery is the most crucial topic for sub-national administrations (SNAs) since they are mandated to serve citizens. Even though they are under the same regulatory framework, SNAs have different practices and approaches to respond to the needs of local citizens. Based on experiences and lessons learned on the sub-national level,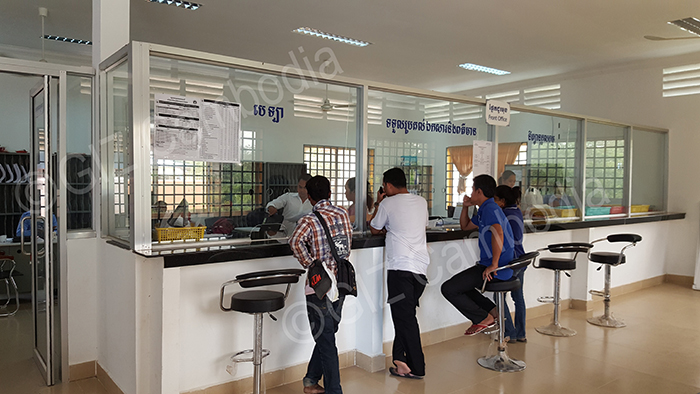 A study visit took place from 3rd to 5th July 2017 to three Sub-National Administrations in Battambang, including Moung Ruessei and Bavel districts as well as Battambang Municipality which all established a One Window Service Office (OWSO). This visit was organised by the Ministry of Interior (MoI) and Ministry of Civil Service (MCS) in cooperation with the EU Project for Decentralisation and Administrative Reform (EU DAR).
Phnom Penh, 29th February 2016: Cambodia is one of the first countries to Pilot LoCAL mechanism. The Local Governmet Climate Change (LGCC) was designed to support the capacity of the LoCal Governent to implement the Climate Change Adaptation to increase the resilience at the local level. As the result of the phase I and the phase II of the project with the support from EU GCCA and SIDA, LGCC has demostrated that the Peformance Based Grant Mechanism ...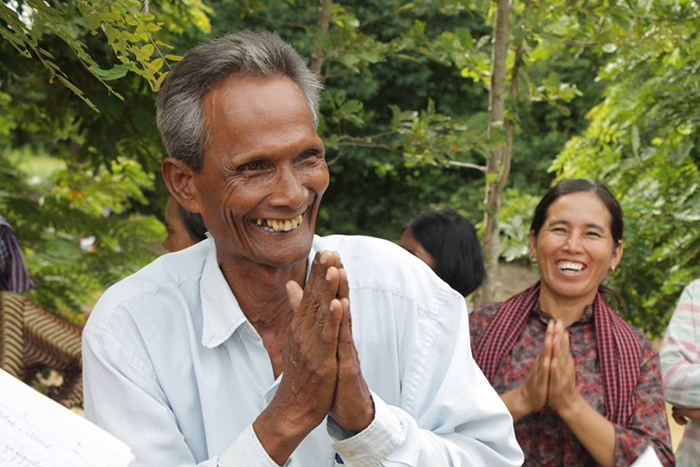 DROUGHT would have made Mrs Chhom Chanthou's daily routine almost impossible. Despite living only 90 minutes from Phnom Penh, where water is available with the turn of a tap, Bati district's Lum Pong commune resident once spent up to nine hours a day walking to collect water. For years, the mother-of-three rose at 4am to arrive at the nearest well before most others.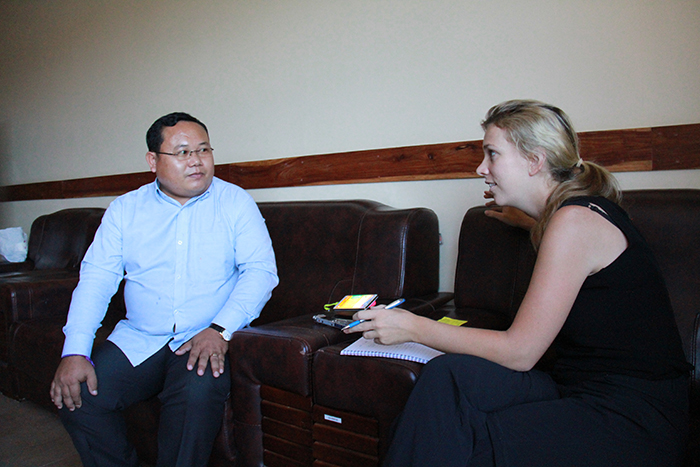 This month local government will take the reins on a plan to curb Cambodia's drinking problem. Stakeholders have high hopes this will then empower communities to take steps to address a range of the country's social issues.
6th November 2015- Siem Reap: Local Climate Adaptive Living Facility (LoCAL) is an UNCDF facility for investment in local level climate resilience that channels global adaptation finance to local governments. It provides a mechanism to enable the mainstreaming of climate change adaptation into local government's planning and budgeting systems; increase awareness and response to climate change at the local level; and increase the amount of finance available to local governments for climate change adaptation...
Siem Reap, 6 November 2015: "Least Developed Countries are some of the most vulnerable to climate change," said Judith Karl, UNCDF Executive Secretary, in her remark on 2th November on the occasion of the Strengthening Resilience and Adaptation to Climate Change through Local Government Systems: Lesson Learned from the Local Adaptive Living (LoCAL) Facility, Siem Reap Province, Cambodia. "They are the least able to recover from climate stresses; have lower capacity to adapt than other developing countries; and their economic growth is highly dependent on climate-sensitive sectors, such as agriculture."